WW9: Amazon's Alexa Event, Apple removed 30% tax for Facebook Events and more
Sep 30, 2020 3:52 pm
Note: You're getting this Wire Weekly because you signed up at thewiremail.com. This weekly newsletter summarises top tech news stories into concise bullet points. We hope you'll stick around. :)
Hey 👋,
This is Wire Weekly 9. We've spent the past week hand-picking the best tech news for you.
This week's issue talks about
— how Amazon wants you to let it record everything in your house
— how Facebook's trick exempted it from the Apple Tax
— what LinkedIn copied from Twitter, which twitter copied from Instagram and which it copied from Snapchat.
— Twitter wants you to read articles before retweeting
— Google's Android default search engine auction results
— YouTube celebrates Deaf Awareness Week by killing crowd-sourced caption
— Wikipedia will (finally) get a redesign by December 2021.
— Apple bought a podcast app that's different from its own
— India's investment in EVs
And more...
So let's get going...
Amazon's Alexa Event 2020, summarised.
🏞️ Amazon and the Climate
Amazon operates at net zero carbon emissions across its entire business.

With investments in renewables, Amazon will use 100% renewables in 2025.

The (seemingly) best announcement though was that Amazon will create as much renewable energy as all Echo devices produce.
🔊 Echo ($99.99)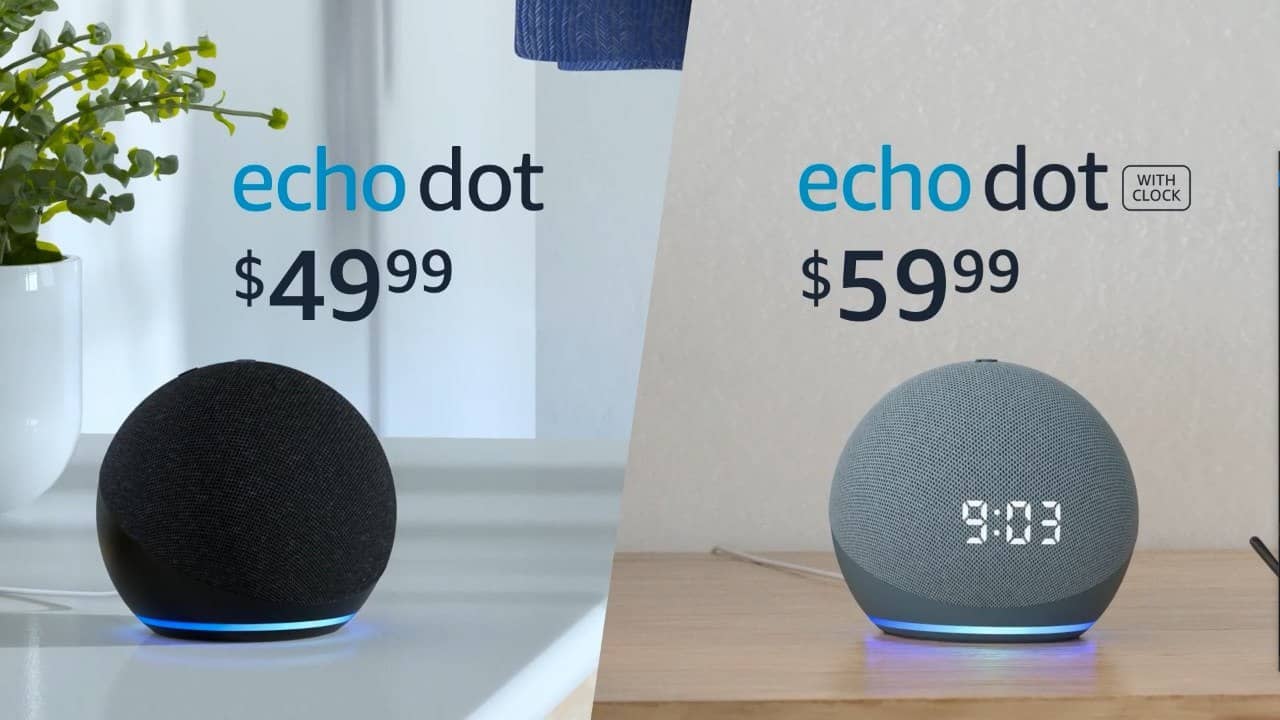 echo dot
It has AZI Neural Edge processor which translates to 2 times faster speech processing and 85% lower energy consumption.

The Echo dot and Echo Dot with clock look similar and cost $49.99 and $59.99.
🚸 Echo Dot Kids Edition
caption for image
New panda and tiger designs with themed alarms

It has kid-friendly responses and explicit lyrics filtering along with kid focused content.

Reading Sidekick, a new feature that makes Alexa read along with your child. Alexa speeds up if your child is doing well or slows down to support when he doesn't.


🗣️ Conversational AI
Alexa now self-learns from you. When you speak something she doesn't know (and I wonder why'd you do that) Alexa does this:
You: "Alexa set the lighting to my reading mode"
Alexa: "What do you mean by your reading mode?" 🤨 > You: "40% brightness"
Alexa: "Okay, I'll remember your reading mode. Lighting set to 40% brightness."
The better update here is that Alexa will now stress words, change tones, and insert pauses depending on context.
Natural Turn Taking
When you're talking to a friend and Alexa together, you don't need to start with "Alexa" anymore, you can just say "Alexa, join our conversation" and she'll hop on.
🏡 Ambient Home
Your Alexa can now recognise baby crying or — even absurd — make barking sounds to scare off people around your home when you're out (note: you shouldn't be out.)

A new Alexa Gaurd Plus subscription extend security features and give access to 24/7 helpline for $4.99 a month. (One month free)


Alexa Care Hub
You can connect with Alexa accounts of your family members and see what they're doing and get notifications.


📶 Eero 6 and Eero Pro 6
caption for image
Amazon's mesh wifi devices costs $129.99 and $229.99 respectively.
🚨 Car Alarm
Now supports 99% of cars

It monitors for break-ins and sends real time notifications.

@ $59.99
🚗 Car Cam
It monitors for activity around your car and turns on a siren when something happens.

There's also emergency crash assist and "Alexa, I'm being pulled over" which starts recording everything and send notifications to emergency contacts.

@ $199.99
🎥 Ring Always Home Cam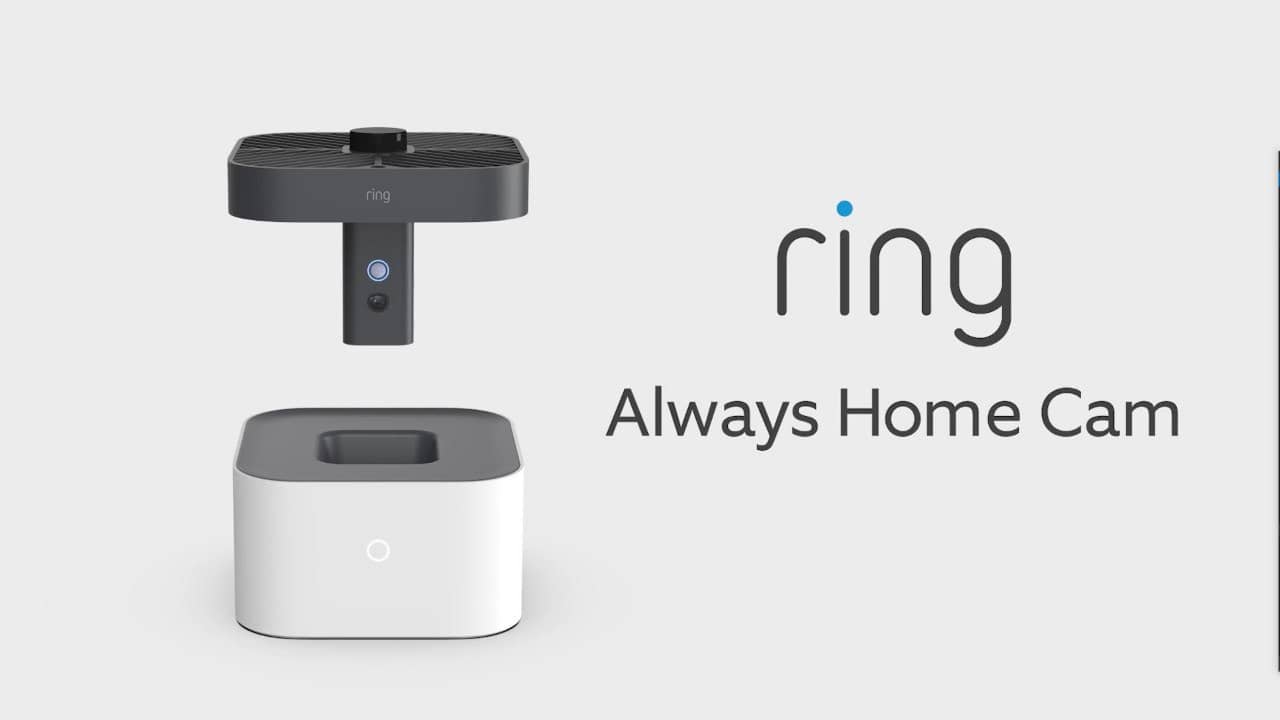 caption for image
It can be best described as — " a security camera drone with major privacy issues."

It only records when it's in motion though and makes a loud sound when it does so.
🔉 Echo Show 11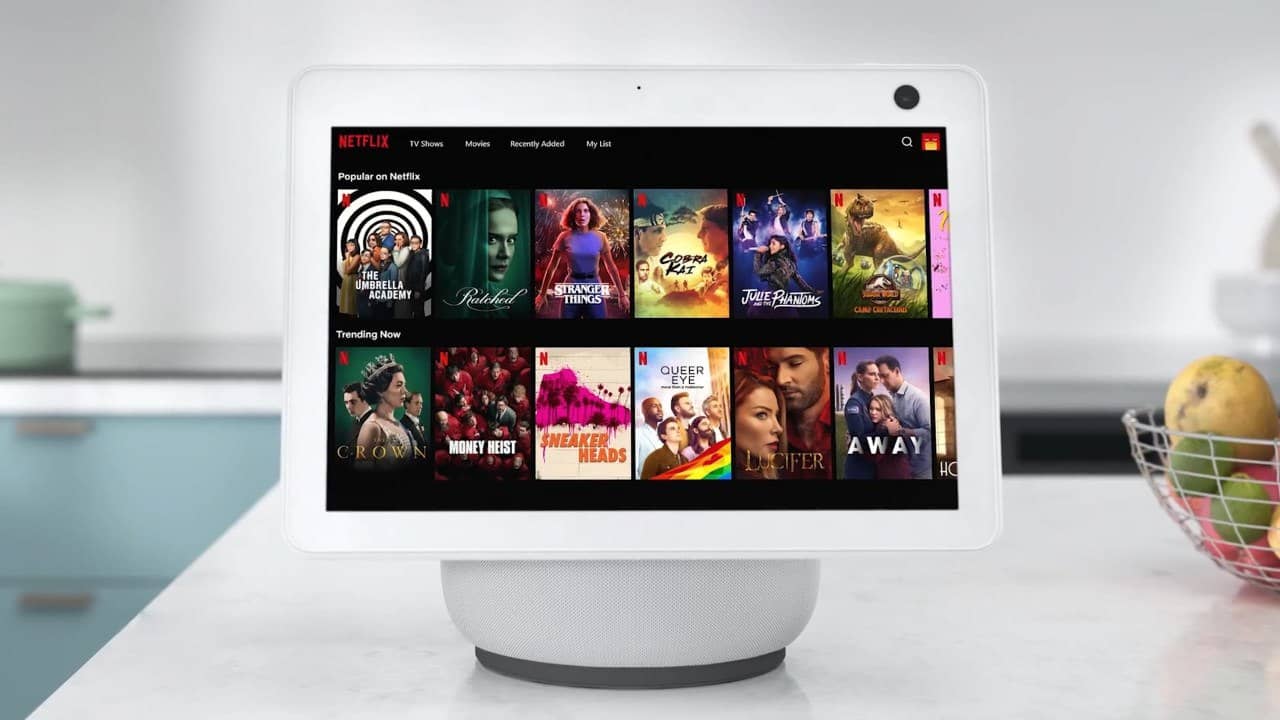 caption for image
The highlight is rotatable 10" HD display, made to look more like a human.

The camera is 13MP lens with Zoom integrations for group calling.

@ $249.99
👣 Privacy
Say, "Alexa turn off motion" to make Echo Show 11 stop following

"Alexa, review my privacy settings" does what it says.

"Alexa, delete everything I ever said" will delete all voice records.
🔥Fire TV Stick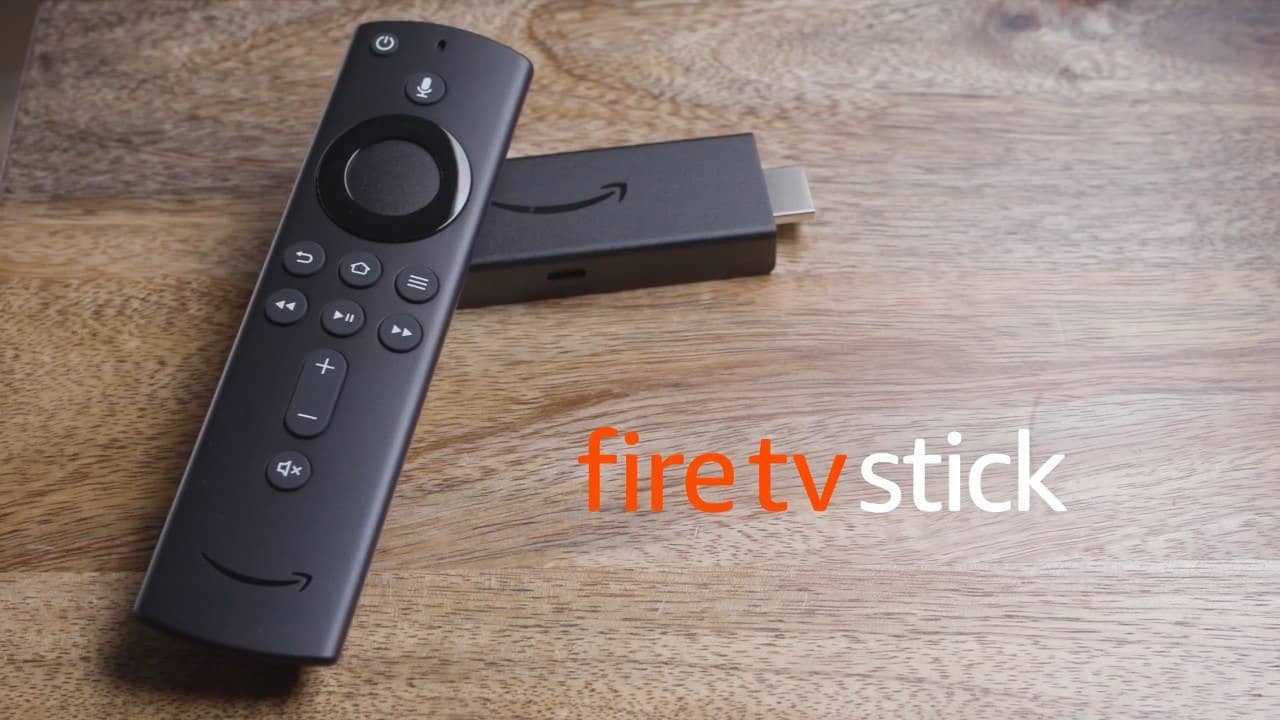 caption for image
HD Streaming with Dolby Atmos

50% more powerful and uses 50% less energy, Amazon says

@ $39.99
📺 Fire TV Stick Lite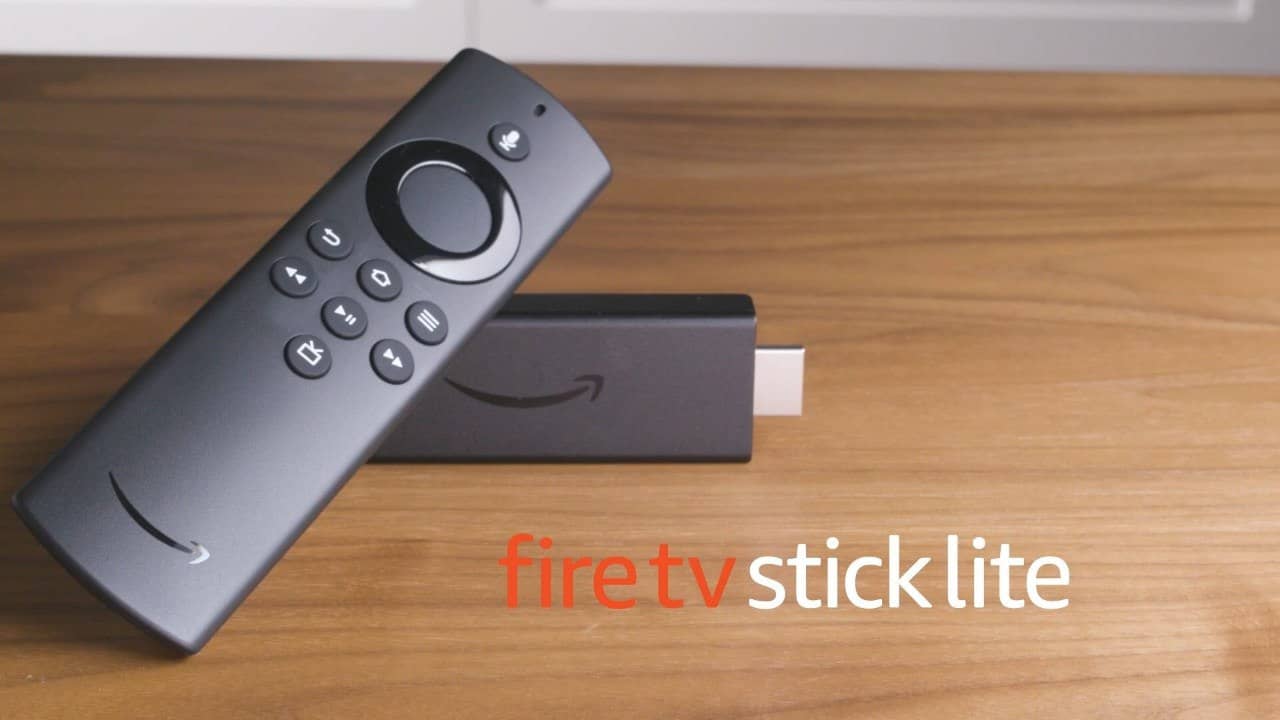 caption for image
A simplified version of Fire TV Stick @ $24.99
🎮 Luna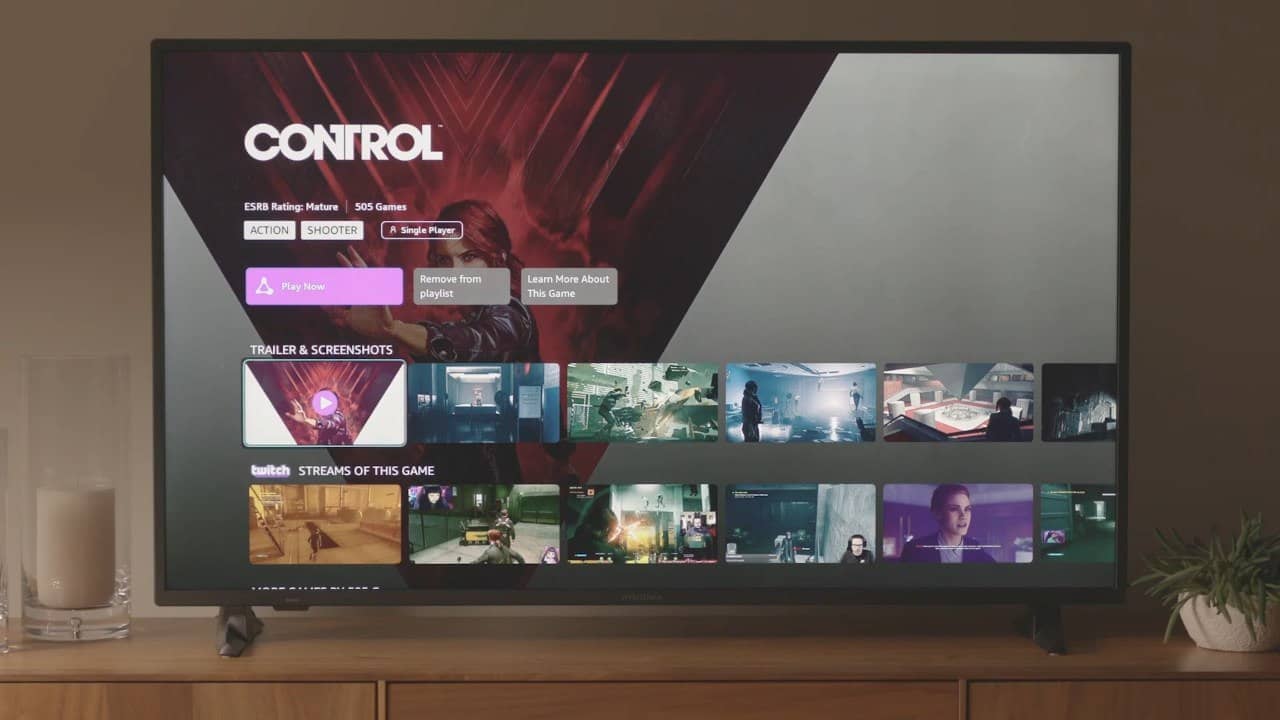 caption for image
Amazon's game-streaming platform

It works on all platforms (yes, including iOS)

Luna+ channels cost $5.99 a month.

It's gaming controller ($49.99) connects directly to the cloud for lower latency and higher ease of use.

It's also highly integrated with Twitch.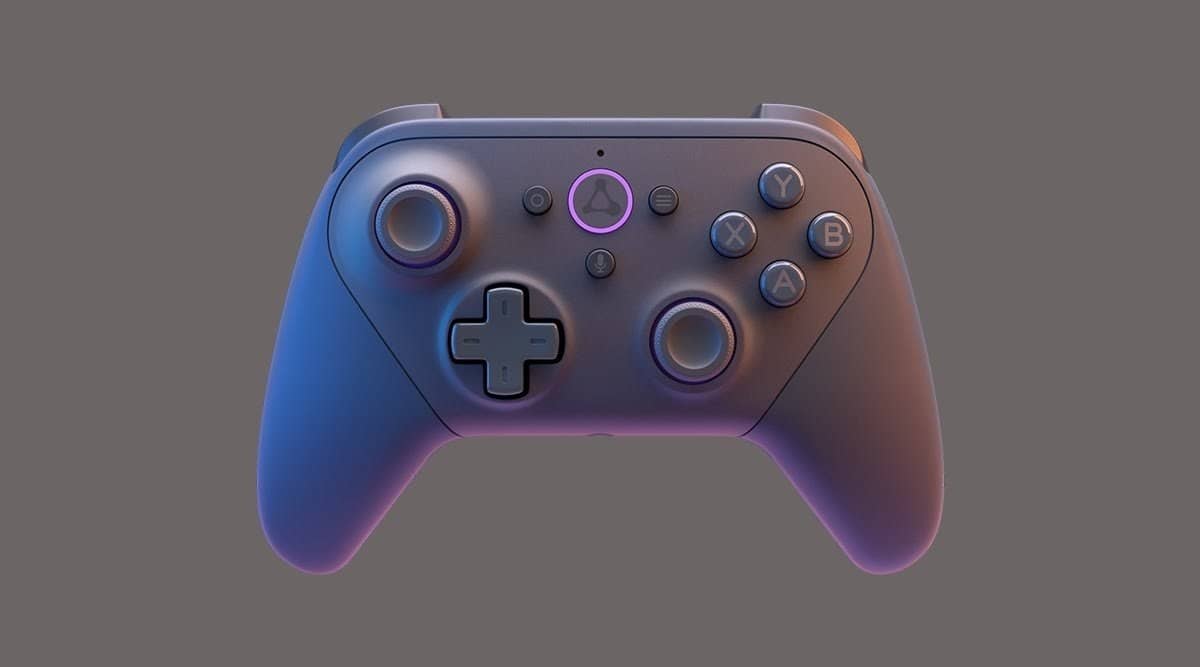 caption for image
Facebook
🙌 Facebook's trick worked. Apple will temporarily not take 30% fees from FB paid events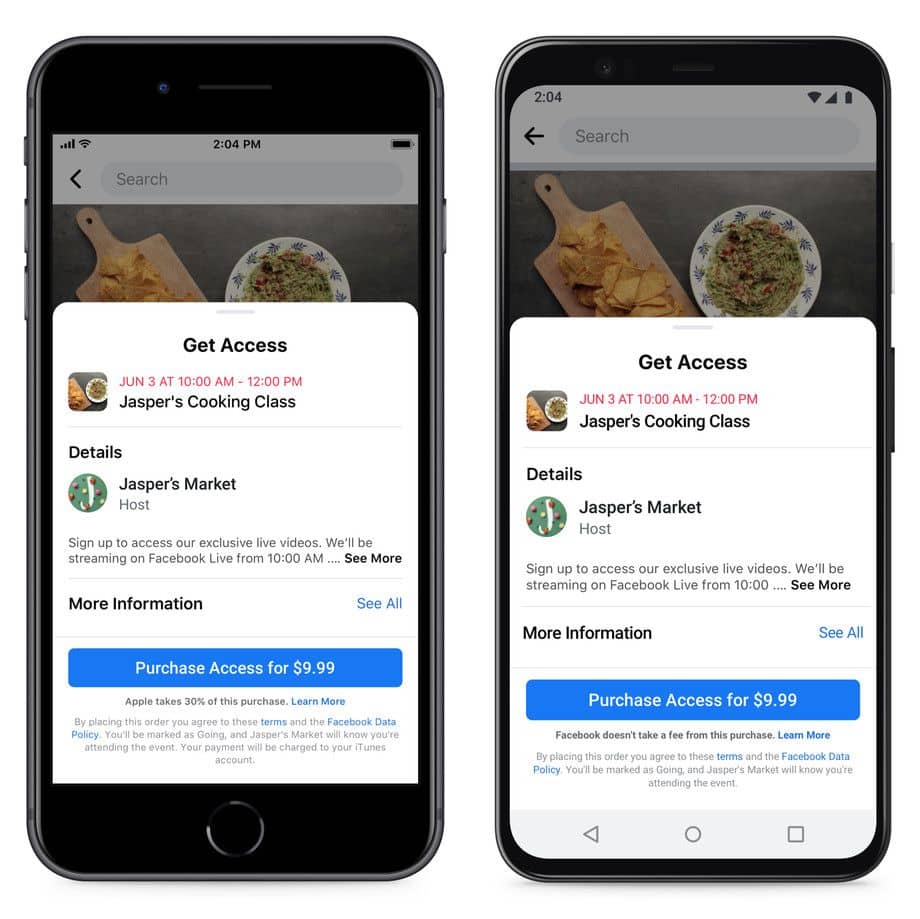 caption for image
Backdrop: When Epic vs Apple fight got mainstream attention, Facebook reminded us that Apple had denied to stop taking 30% share of revenue all paid FB event makes. Thus small businesses on FB that depend on it get only 70% of the revenue they make.
Facebook framed this in front of the media as "Apple vs small business owners". And it worked.

Apple announced it will not collect any fees on these events until August 2021, by allowing Facebook to use it's own FB Pay.

Sidenote: Apple removed Fortnite from the App Store for quite the same thing: using it's own payments app and not letting Apple take 30%.
🚔 Facebook's Oversight Board won't launch in in time to oversee the elections.
Backdrop: More than a year ago, Facebook pledged to launch it's independent Oversight Board, which will handle FB's moderation decisions. (Oversightboard.com)
The board had to be launched this summer but is now delayed probably till October.

Since decisions would take months, Oversight Board would not hear cases related to US Elections.
LinkedIn
💼 LinkedIn Introduces Stories, Video Chats, Other New Features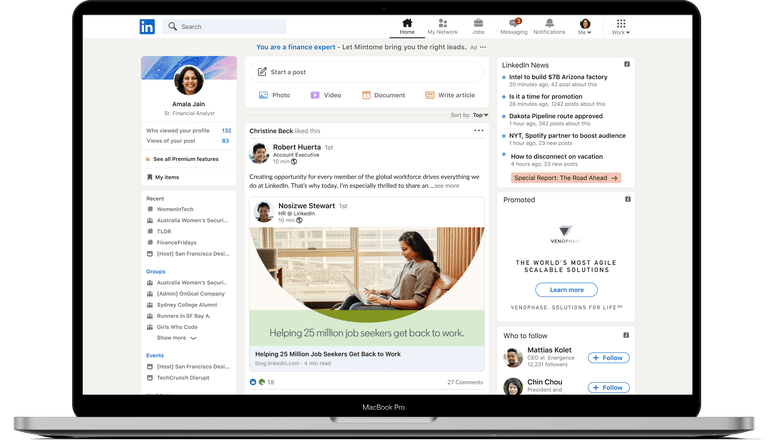 Image : TechCrunch
LinkedIn is copy-pasting the stories feature into the platform like how people copy-paste to make their resumes there.

The last platform which copied stories was Twitter.

Something LinkedIn is not copying from Twitter (and thankfully so) is the ability to edit.

You can now edit your messages or delete attachments on LinkedIn.

You can also integrate with Zoom, MS Teams (and more) to switch to face-to-face conversation from chats.
Twitter
🔄 Twitter will prompt you to read the article before retweeting.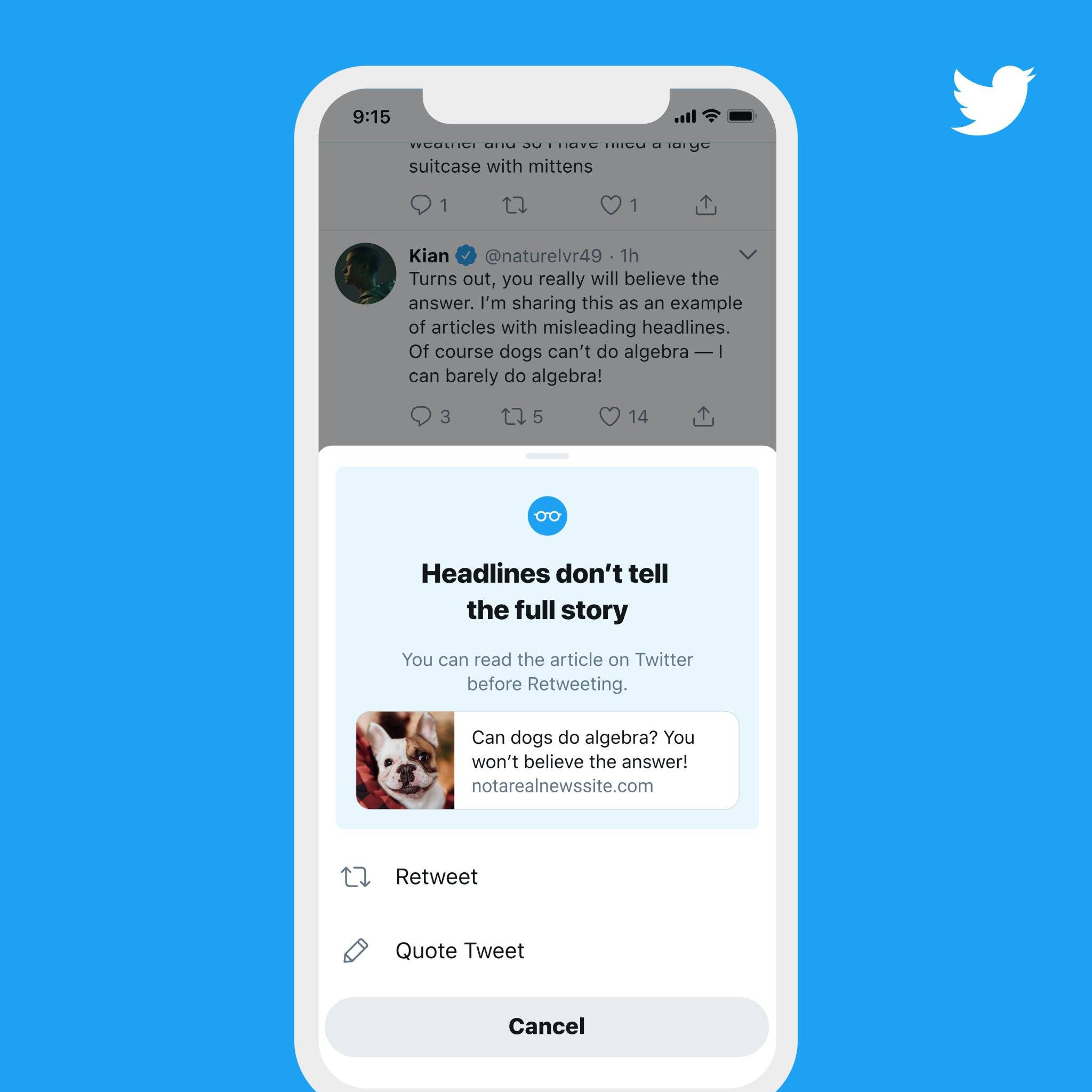 caption for image
Backdrop: Twitter started testing it in June and now it's bringing it to everyone. When you'll retweet a tweet of an article without opening in Twitter, this prompt will show up:
Twitter's tests reveal:
— People open articles 40% more often after seeing the prompt

— people opening articles before retweeting in general increased by 33%

— Some people end up not retweeting after actually opening the article
🙊 Twitter starts testing voice clips in DMs in Brazil
Google
🔍 Bing has beaten DuckDuckGo to be the included as an option in default Android search engine in 13 EU countries
Backdrop: After Europian Union fined Google $5B for not allowing competition by making Google the default search engine for Android, Google now gives 4 options to users to choose their default search engine.

To select those 4 options — actually 3 options because one of them is Google — it holds auctions where all search engines bid.

After losing to Microsoft's Bing, DuckDuckGo says "the auctions are fundamentally flawed..."

This incentivises companies to make more profits for their users.
🆚 Epic Games, Spotify and more form App Fairness coalition against Apple, Google
Backdrop: Apple vs Fortnite, explained in 5 minute.
Coalition for App Fairness, an independent non-profit organization, advocates for legal and regulatory action to challenge Apple's App Store practices.

Based in the Washington DC, the organisation seeks regulatory changes in 3 key changes — 30% app tax, no consumer freedom and anti-competitive policies.
(Mashable)
YouTube
🙉 YouTube celebrates Deaf Awareness Week by killing crowd-sourced captions
On 28 Sept, YouTube is killing its Community Contributions (CC) feature for videos, which let content creators crowdsource captions for their videos (just two days after the International Week of the Deaf, which is the last full week in September)

YouTube explained the reason to be spam and abuse and really really low usage of the feature.
🔗 YouTube adds links to fight mail-in voting misinformation ahead of Election Day
Here's how Facebook is encouraging people to vote.
(Engadget)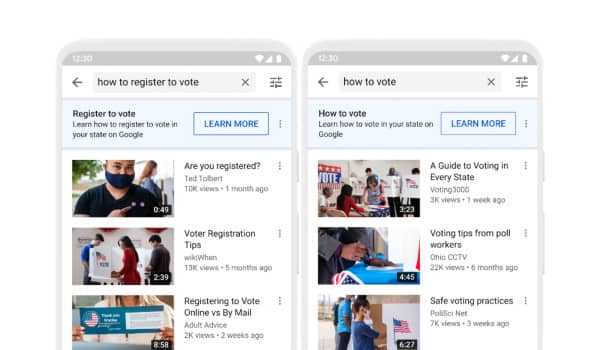 caption for image
Wikipedia
📚 Wikipedia will (finally) get a redesign by December 2021.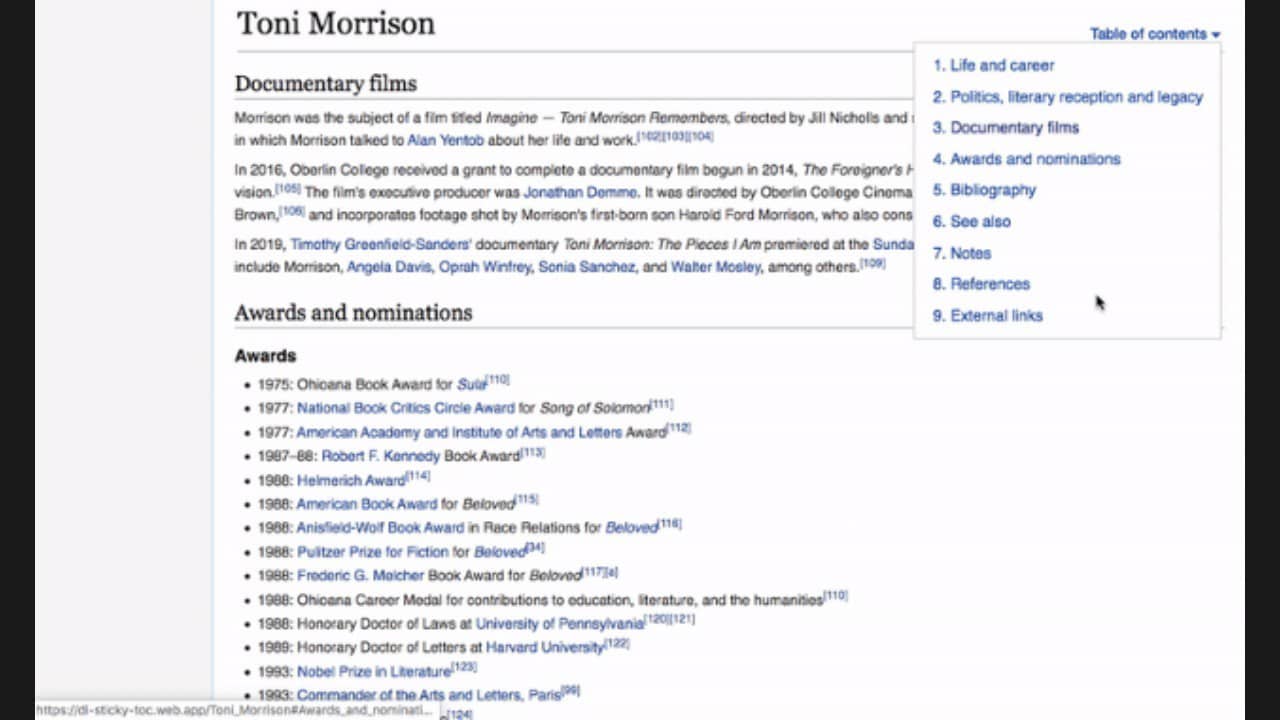 caption for image
It's the first redesign in 10 years for the old Wikipedia's desktop site.

The changes will be released incrementally over a long time with the first one being a collapsable sidebar

A few major changes include access to the 'Table of Contents' from the top corner, and one-click button to change the language of the page.

Other changes include one-click option to change languages, improvements to site search, reduction in Wiki branding, and most importantly, new table of content.
(ZDNet)
Apple
📻 Apple confirmed that it bought a Scout FM, a crossover of podcasts and radio
While all podcast apps including Apple's own work by letting users select a podcast, ScoutFM creates a podcast station based the user's interests.

So if you're interested in Sports, the app will create a curated selection of sports podcasts. Thus bringing a radio-like experience.
Uber
🚕 Uber gets 18 months extension to it's London license
Backdrop: London's tranport authorities criticised Uber for not verifying driver identities adequately.

Last year, Uber was not granted a new license to operate in the city.

But Uber now won a trial where the judge granted it's license an 18 months extension.

Judge says Uber is now "fit and proper" and doesn't require to be perfect
India
🔌 India plans to earmark $4.6B for EV battery makers.
This is to promote electric vehicles and reduce fossil fuel dependency, and also save estimated $40B over next 10 years.
🕵️ India's biggest state's coronavirus platform reportedly exposed data of millions
A team of security researchers found that the state's internal coronavirus monitoring portal, Surveillance Platform Uttar Pradesh Covid-19, had many bugs:

Firstly, the git where the platform's code was stored was unsecured and contained visible login credentials of admin account. This means attached could log into the platform and see all private data

On top of this, most generated passwords were just four digits and many admin accounts also shared the same logins.

Researchers also found a link to database of testing data of 8M people from many other regions of India as the platform is integrated with data acquired by India's central government.
So that was it. We'll see you next week.
Thank you Sushant and Aviral for rating us our previous editions. You can give us a feedback too just hit reply ; Keep Reading. Keep Sharing ❤️
Cheers,
The Wire Mail Team.