[111] Are You Ready To Come Out of Lockdown?
May 09, 2021 10:11 am
1 Idea, 1 Quote, 1 Book Recommendation
1 IDEA FROM ME
Let's be real, even though there is a pandemic, the world is starting to open up again, well, at least in the UK and I'm questioning how I feel about this...
The irony is, there is likely to be a 3rd wave come August or September, but touch wood!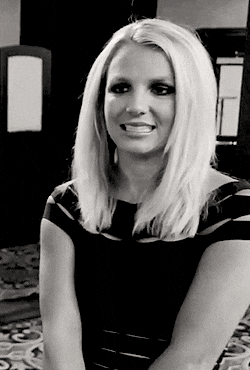 In some ways the lockdown has enabled me to stay focused, remain humble and dive deeply on things that matter to me like my family, my focus and my future.
Thinking about it like this, in some instances, makes me selfishly not want to go back to normal, because I've still got a lot to do in this current state.
However, the prospects of physically seeing friends and family is something I am slyly looking forward to i.e. the physical touch, the presence and energy that you pick up from it.
I guess the balance needs to come from defining what habits I want to keep from lockdown, and what habits I want to introduce when the world comes out to play.
My questions to you is:
"What habits do you want to keep, and what habits do you want to introduce?"
The sooner you define this, the more control you have over your activities moving forward, which can only be a good thing 😊
1 QUOTE FROM ME
"The greatest discovery of all time is that a person can change his future by merely changing his attitude" — Oprah Winfrey.
1 BOOK RECOMMENDATION FROM ME
The Checklist Manifesto: How to Get Things Right - Atul Gawande
This week's book suggestion is all about how to develop a good checklist... Yep, such a book exits. Atul Gawande, has spent a lot of years studying the engineering and medical industries, and realised what made them complete such complex and great works, came down to the quality of the checklists they kept.
It sounds crazy, but the reality is, all elaborate systems and operations come down to a set of tasks or criteria that a person (or computer) follows.
It may seem like overkill (and this book can feel like that at times), but you will become a PHD student in knowing how to set and follow checklists, so that your life can stay on track and not get distracted by shiny objects.
Here are some quick tips that he gives on checklists:
Define when a checklist should be used
A checklist should not be more than 5 to 9 items
Focus on killer items
The look of it matters
The wording should be short and exact, using upper and lower case in san serif text
It has to be tested (first drafts always fall apart)
You can check out the book below:
The Audible version is here
The Kindle version is here
The Paperback version is here
If you don't have Audible sign up for your 30-day free trial here
Upcoming events and more Information
You can check out my latest YouTube videos here:
Have a great day and great week!
P.S. If you have any questions it's best to Join the Masteri Academy here for free.
Your Mindset Mentor, Michael Tabirade
Author of The Power of Goals
Understand Reach Expand