Plant those SEEDS ❤️Learn Easy Energy Healing Strategies
Mar 05, 2021 5:50 pm
Hi
I hope you are well this week, and enjoying the blue skies and sunshine. It certainly helps doesn't it...
I have finished some new pieces, but I haven't photographed them yet! Keep an eye on my website this week and you'll discover what these new beauties are...
But for now, just a quick one. Listen to my video below by clicking on it...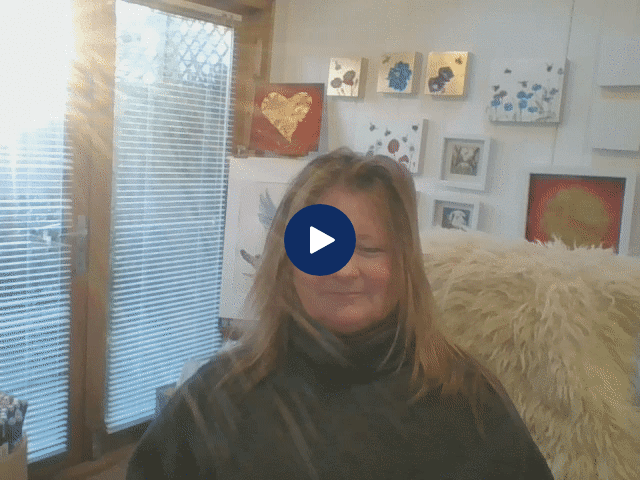 📷 This Week's Popular Instagram @
More of spring... 'Flutterby and the Lamb' ... sorry I've been so quiet of late, I've been working on other projects... but I picked up my paint brushes again yesterday and feel a flow coming... Yay! It's a relief to be honest, nothing is quite the same without creating 💕Materials: Original. Pen, Ink and acrylics on 300gm Arches Aquarelle WaterColour Rough Grain Paper.Size: Drawing image size 19cms x 19cms. This comes framed in the gold frame shown, outside size 33cms x 33cms.PLEASE NOTE:Front protection of the frame is made of polystyrene plastic which makes the frame safer to use and send, you would not be able to tell the difference to glass except that it is much lighter - it is 100% recyclable.Colours may vary according to your monitor screen settgs.Copyright logo is not on the original.My weekly posting day is Thursday. I DO SHIP WORLDWIDE.It is always nice for me if you let me know that your painting has arrived safe and sound, along with how you like your new investment so please do this when you can either via PM or in the reviews section of my FB FanPage here.


Join our Easy Energy Healing Strategies for 5 Programme
Yes that's right, for Just £5 a month!
We will look at the forecast reading for 2021 in more depth month by month, see how it is effecting you in your life and I will help you to apply energy healing techniques in your life in response to what you are going through.
My hope is it will help you to find peace and at the same time you will learn energy healing techniques on how to heal yourself.
This course will be bespoke to all those who join. I'll share with you what I know, techniques that I know work, help you to learn about energy and connect with that inner you, that inner healer within you so that you can learn how to heal yourself and go out and do your thing, and share it to the world.
The next LIVE call will be on
3rd March 2021
at 12.30pm GMT
And by popular request, I am in the process of setting up a community off Facebook too, so for those of you who are not that keen on it will be able to join in too... So, there is (or will be in the next day or two) a PRIVATE Group both on and off Facebook, so do come along and join this growing community.
It's the perfect time to plant those seeds and watch them grow, both physically and metaphysically!
And as always, an questions please just ask.
Have a good weekend.
Until next time ...
Elizabeth Shewan
Artist and Silversmith | Energy Healing
Please know, I am a solopreneur so am really busy. I always endeavour to return your call or answer your email within 48 hours (excluding weekends and holidays).
I do not work in the evening after 6pm or on a Sunday.
Disclaimer: email contents are not intended to provide medical advice, diagnosis or treatment.