Esta semana en Startups: Bitso y Albo
Dec 21, 2020 4:19 pm
I N V E R S I O N E S
Series D - Creditas - $255M
São Paulo
Opera una plataforma digital que ofrece préstamos de consumo garantizados.
Inversionistas: Softbank
Seed Round - Mozper - $3,550,000
Mexico City
Mozper ofrece una tarjeta de débito y una aplicación diseñada para que los niños y los padres puedan administrar sus ahorros y gastos.
Inversionistas: Dux Capital, F-Prime Capital, Foundation Capital, Hetz Ventures, John Farrell, Secocha Ventures
Corporate Round - Settle Network $3,000,000
Buenos Aires
Settle Network es la mayor red de liquidación de activos digitales de todo LATAM para el intercambio y los pagos transfronterizos.
Inversionistas: Stellar Development Foundation
Venture Round - Capta Hydro
Santiago
Capta Hydro se centra en el desarrollo de soluciones innovadoras de monitoreo y control del agua.
Inversionistas: Start-Up Chile
Seed Round - Güeno
Buenos Aires
Güeno proporciona a los clientes digitales la posibilidad de registrarse a través de la web, la aplicación o los medios sociales.
Inversionistas: Start-Up Chile
Venture Round - Instacrops
Santiago
Instacrops es una plataforma de AgTech que integra tecnologías y proporciona servicios para los agricultores.
Inversionistas: Start-Up Chile
Venture Round - Hacknoid
Montevideo
Hacknoid proporciona una herramienta de seguridad informática para exponer las amenazas a la ciberseguridad y evitar sus posibles consecuencias.
Inversionistas: Start-Up Chile
Seed Round - Houm
Santiago
Houm es la forma más fácil de encontrar y alquilar una propiedad. Con un proceso de principio a fin 100% en línea tanto para el inquilino como para el propietario.
Inversionistas: Start-Up Chile
Series A - Crehana $13,000,000
Lima
Crehana es una plataforma de aprendizaje bajo demanda para profesionales creativos y digitales.
Inversionistas: Endeavor Catalyst, IFC Venture Capital Group, Mountain Nazca, Salesforce Ventures
Seed Round - StopClub
Rio De Janeiro
StopClub es una plataforma online y offline que mejora la vida de los trabajadores de Gig Workers y fomenta su comunidad.
Inversionistas: Redpoint ventures
Pre Seed Round - ontop $1,000,000
Bogotá
Adminstración de Impuestos, Incorporación y Nómina para equipos internacionales
Inversionistas: Y Combinator
Seed Round - Bodyignition
Santo Domingo
Bodyignition es una franquicia líder de Fitness Personalizado que ofrece servicios de entrenamiento tanto a distancia como in situ.
Series A - Curbo
Santo Domingo
Curbo es una plataforma de comercio electrónico líder en la compra y venta de coches usados.
N O T I C I A S
Facebook Took Out a Full-Page Ad Slamming Apple's Move to Protect User Privacy. It Didn't Go WellThe company claims Apple is hurting small businesses but completely ignores the real issue. (Inc)
Meghan, The Duchess of Sussex, makes her debut as a startup investor (Fortune)
'A moment of reckoning': Microsoft's president sounds a dire warning after the SolarWinds cyberattack (FastCompany)
Facebook Is Facing Its 'Existential Threat' but It's Not From the Government. It's Apple. The two companies are battling back and forth over how big tech treats your privacy. (Inc)
Dozens of Al Jazeera journalists' iPhones were hacked using spyware from Israeli security company NSO Group, report claims (BI)
(comentario: en Enero dejaré de usar iPhones y cambiaré a Google Pixel)
---
Si aún usas newsfeeds puedes seguir las noticias de tech via

Facebook

o

Twitter
---
E M P L E O S _ D E S T A C A D O S

Head of Partnerships, LATAM
Stripe makes it easy for any developer to access and manage the capabilities of the financial system including global card payments, banking, and other innovative financial services. The Partnerships organization is responsible for the strategy, partnerships, and overall execution required to offer these capabilities globally.
Account Executive, Growth, LATAM
As an Account Executive at Stripe, you will drive Stripe's future growth engine by building relationships with prospective clients and turning them into happy Stripe users. You are an adept salesperson, capable of engaging in business-level and technical conversations at multiple levels of the organization, including CTO, COO, and CFO.
Administrative Business Partner, LATAM
Support Stripe's leadership team!
The administrative business partner team works with Stripe's leaders to support their day-to-day administrative and operational needs, while also contributing to projects that help drive the company's strategic priorities. In this role, you will be a critical part of supporting our business function.
Backend / API Engineer, LATAM
Build the core of Stripe products, services, and APIs in a spectacularly robust fashion.
The LATAM team is a key component to Stripe's global strategy in the Latin American market. Our mission is to reduce the barriers faced by large and emerging businesses around the world by abstracting away the complexities of payments. The LATAM team is responsible for building the payments products & infrastructure needed to launch new markets and process payments successfully throughout Latin America.
Finance & Strategy Lead, LATAM
Be a part of building the Finance team at Stripe!
Stripe's mission is to increase the GDP of the internet. We build the most powerful and flexible tools for running an internet business. We handle billions of dollars each year and enable millions of users around the world to scale faster and more efficiently by building their businesses on Stripe.
----
Collective Academy. Product Manager
Remote
Cliengo. Product Manager
Remote / Buenos Aires Argentina
GBM. Sr. UI Designer
Remote
Bitso. Lead UI Designer
Remote
Oyster. Visual Designer
Ciudad de México
Kueski. Lead Product Designer
Remote / Guadalajara, Jalisco
Cisco. Project Manager
Ciudad de México
Kueski. Accounts Receivable Analyst
Guadalajara, Jalisco
Cabify. Driver Growth Analyst
Santiago de Chile
Collective Academy. Financial Analyst
Ciudad de México/Monterrey (Remote)
Letsmake Innovation Happen. Dirección de Marketing Digital
Ciudad de México
Cliengo. Analista Senior de Marketing
Buenos Aires, Argentina
GBM. Marketing Automation Manager
Ciudad de México
Viatu. Operations Associate
Monterrey, NL
Kueksi. Client Partner Jr. - Customer Success Experience
Guadalajara, Jalisco
Peek. Director of People Operations
Remote
Kueski. Account Executive
Ciudad de México
Vitau. Senior Sales Executive
Monterrey (Remote)
Peek. Account Executive
Remote
Facebook. Localization Editor, Brazilian Portuguese
São Paulo, Brazil
Hubspot. Customer Onboarding Specialist with Spanish, English and Portuguese
Bogotá, Colombia
C Y B E R P U N K
China utilizó exoeskeletos para recuperar muestras lunares (leer | ver)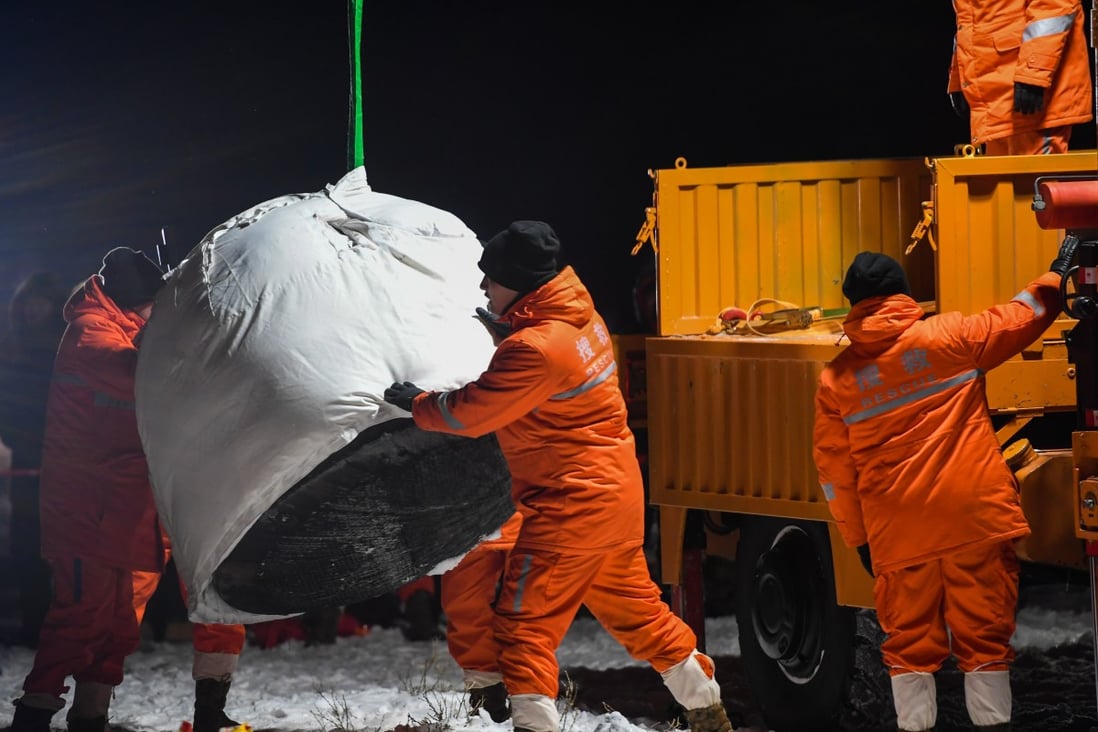 Researchers Have Achieved Sustained Long-Distance Quantum Teleportation The breakthrough, made by researchers at Caltech, Fermilab, and NASA, among others, is a step towards a practical quantum internet. (MotherBoard)
U.S. nuclear weapons agency hacked by suspected Russians (Fortune)