Happy Holidays from Siegen
Dec 16, 2021 1:36 pm
Hello from Siegen!
Just a short note to wish you very happy holidays. I hope you can enjoy some down time with your family and friends.
Reading a good book over the Christmas weekend? I definitely am!
I have Patricia Gibney's newest Lottie Parker crime on my Kindle. I love her books. They're set in a small Irish town that has more murders in one year than New York city in a decade, but I totally love the familiarity of the setting and the relatable characters.
Is there a series you have been enjoying recently? What did you like most about it?
Let me know - I like getting emails.
All the best,
Lisa Hofmann
P.S. Here are a few medieval and medieval fantasy books you might enjoy.
Grab a cup of coffee and click here to check out this compilation of Magical Winter reads that are free for Kindle Unlimited this December.
Some of my books are included. :)

Also, this might be interesting - I haven't read it yet, but let me know what you think, if you download this:
I, Magus is free if you subscribe to Troy Young's cool newsletter (click here)
Rinaldi Rosso, born a cripple, has lived a life of privilege. His father has arranged advantageous positions for his siblings, but for Rinaldi, he's packing him up and sending him to the Academy to become a Magus. Rinaldi can't shake the feeling that his father wants to hide the cripple from the public eye.
When his father reveals a secret to Rinaldi, a whole new world opens up to the young man.
This reader magnet is a prequel to The Stone of Death, the first novel in the series The Companions of the Stone; Rinaldi is one of the four main characters in that heroic fantasy.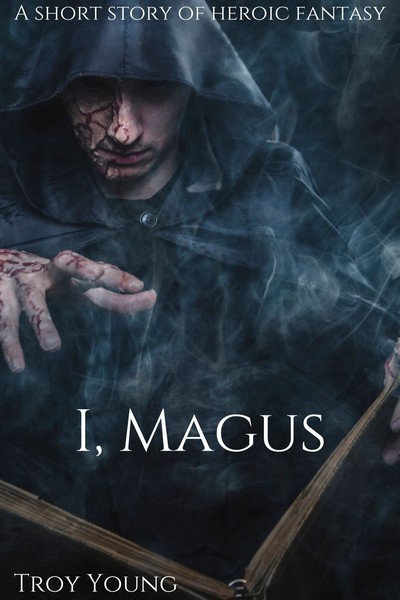 The Curse of Dawn is a new series starting on Amazon Vella. I haven't looked into it yet, but I find the concept of Vella interesting, so this story might be a place to start - it's a dark fairytale. If you try it, let me know what you think.